Scenography
Our input: Production, technical direction, stage set-up, general management, entertainment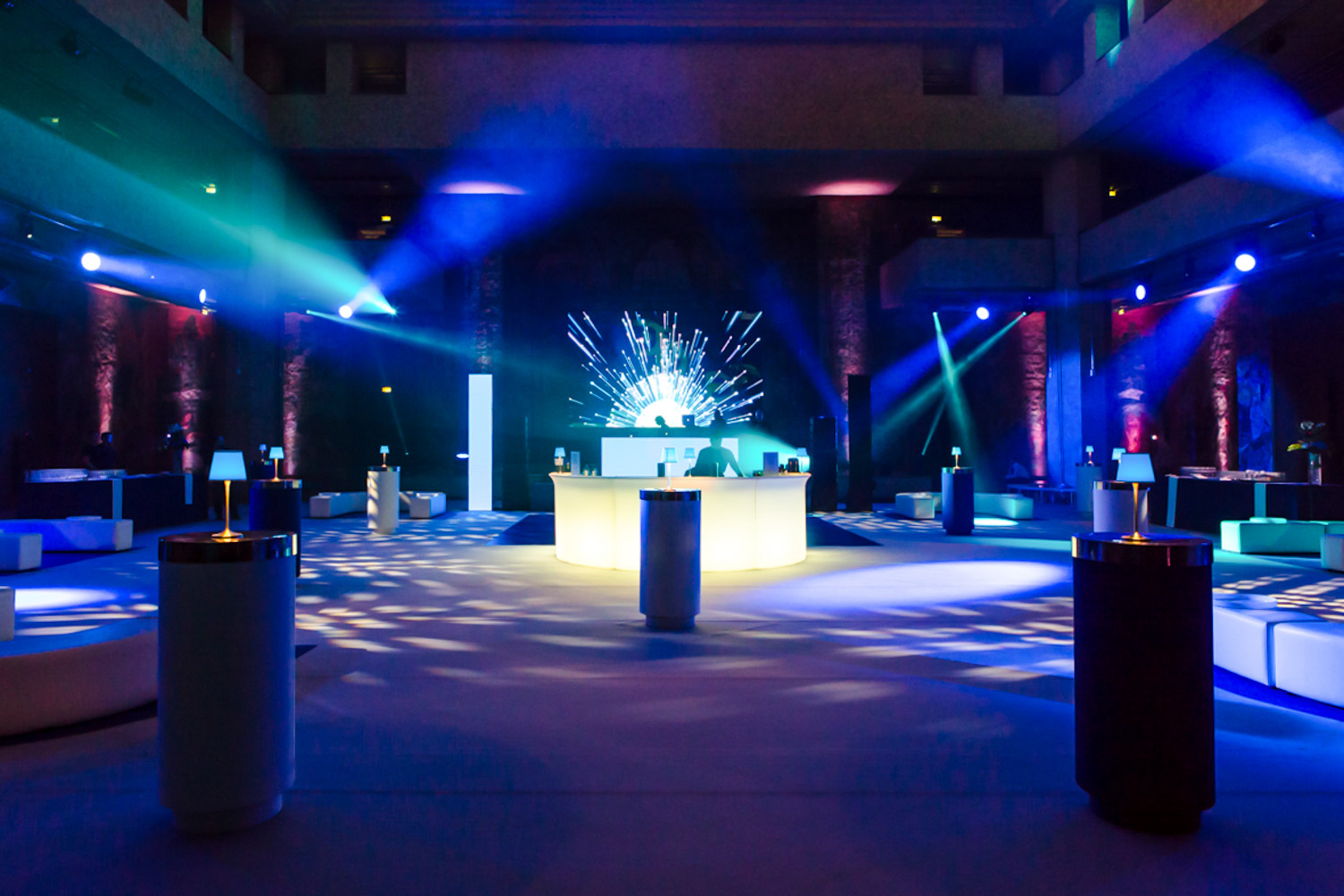 In 2019, to celebrate its 50th anniversary, the Paris-Dauphine University wanted to organise an evening event for 500 guests in the Palais de la Porte Dorée in Paris. They presented Le Rezo with the challenge of designing an event which would reflect the prestige of the university.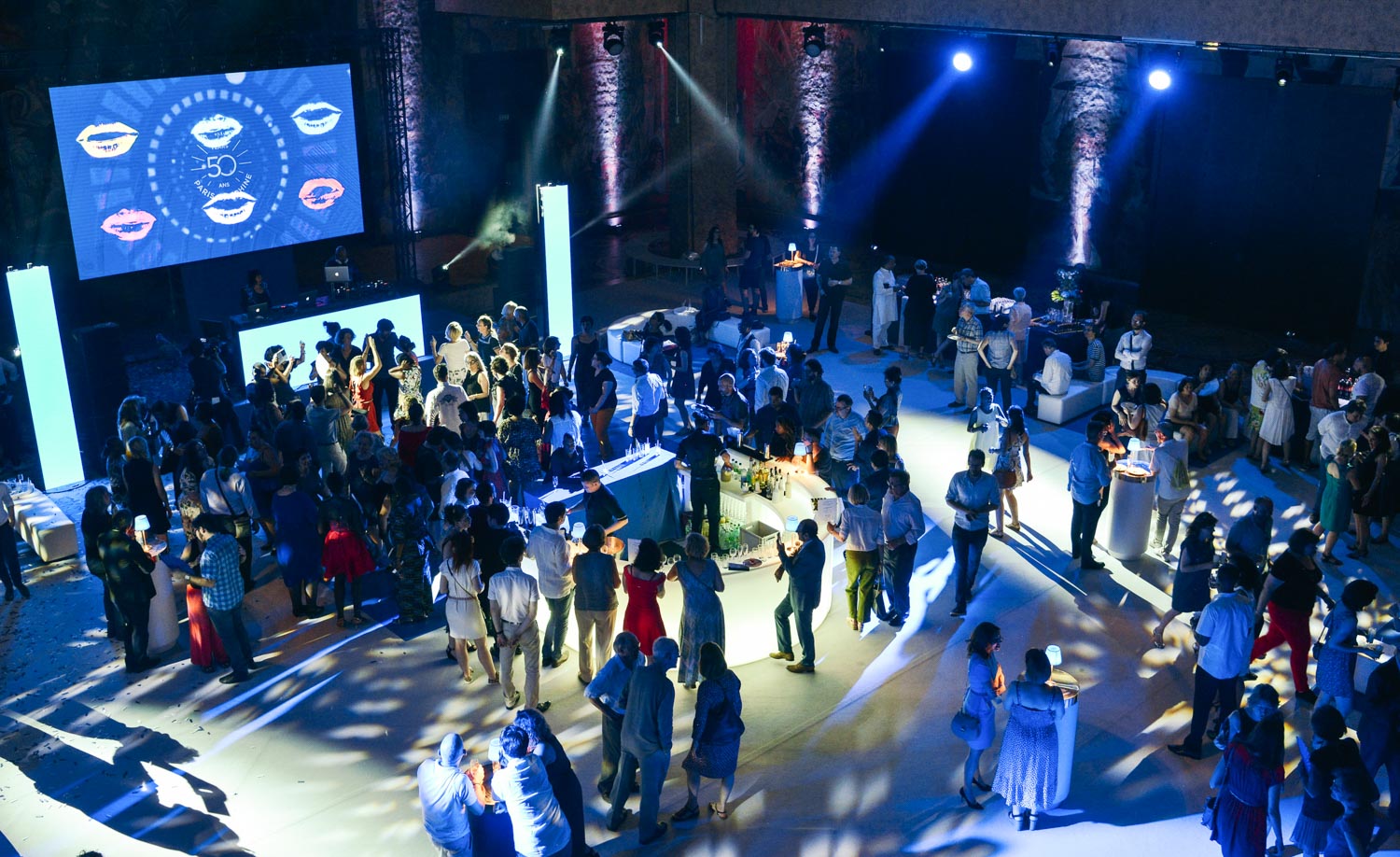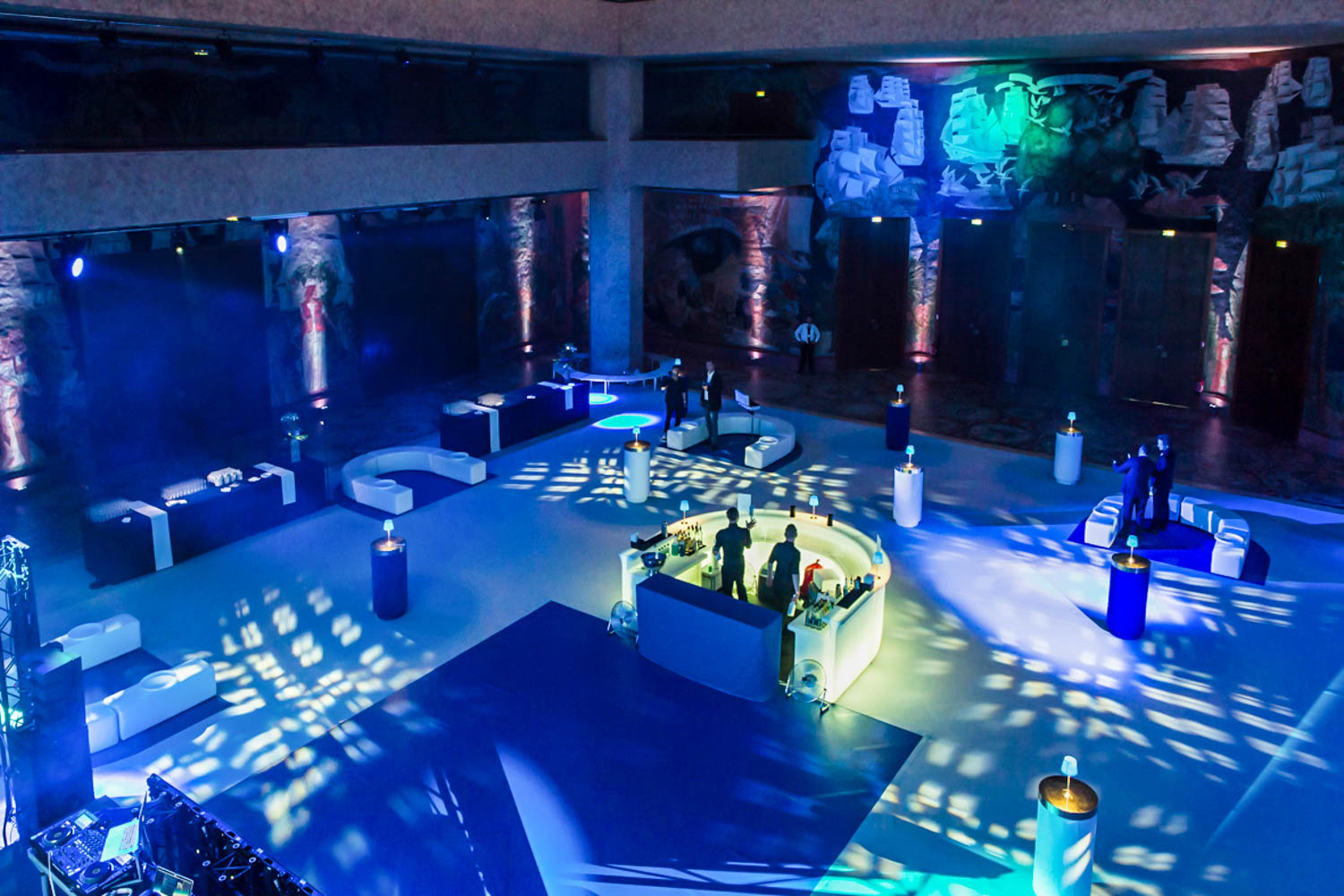 For one night only, the impressive architecture of the Forum with its high ceilings (27m) and its huge murals, was transformed into a night club. This is what we proposed to the University: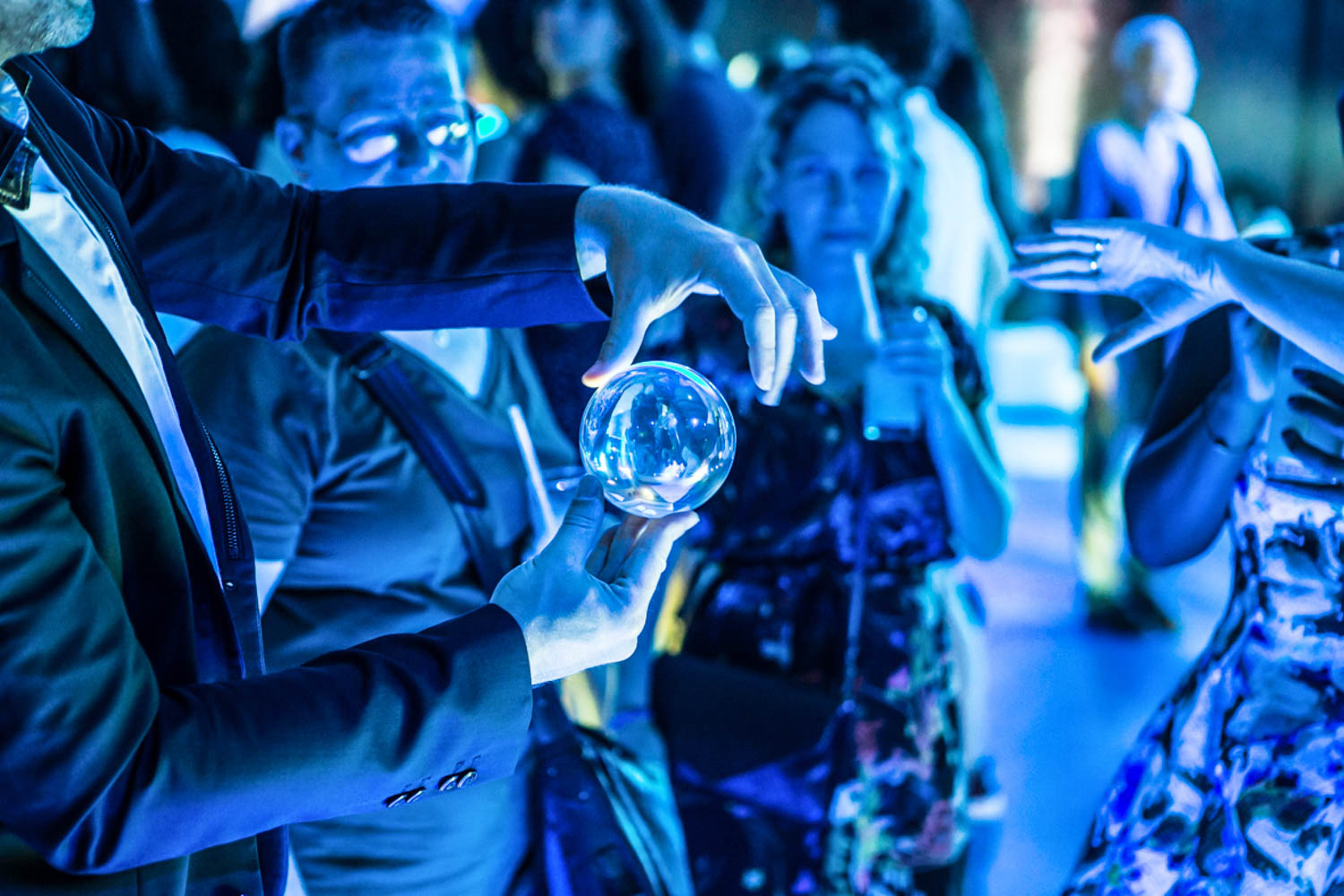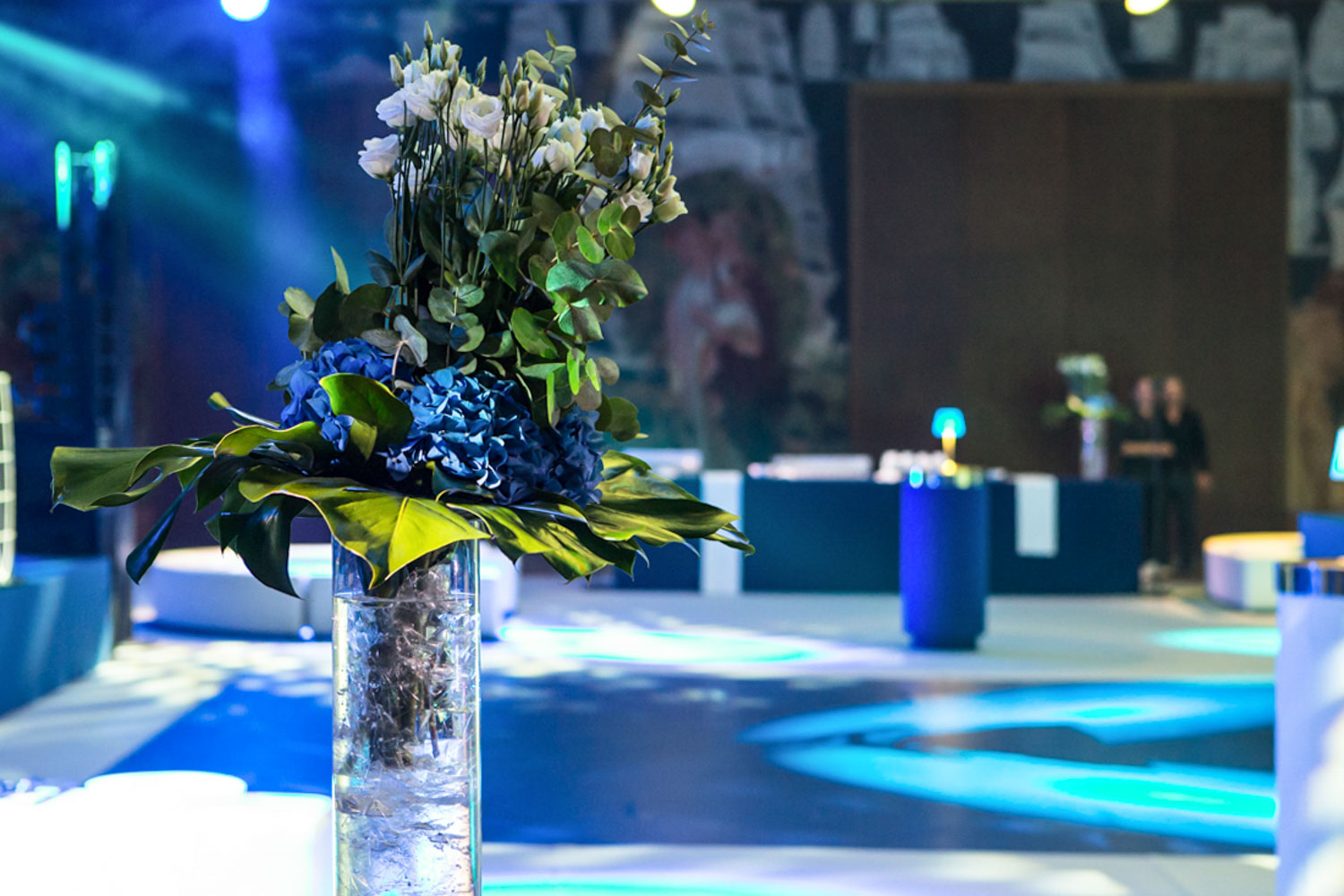 7.30pm: We see each other, we get together, we reminisce and the evening turns into a journey through space and time. We chat until Isabelle Huault brings us all together with her speech.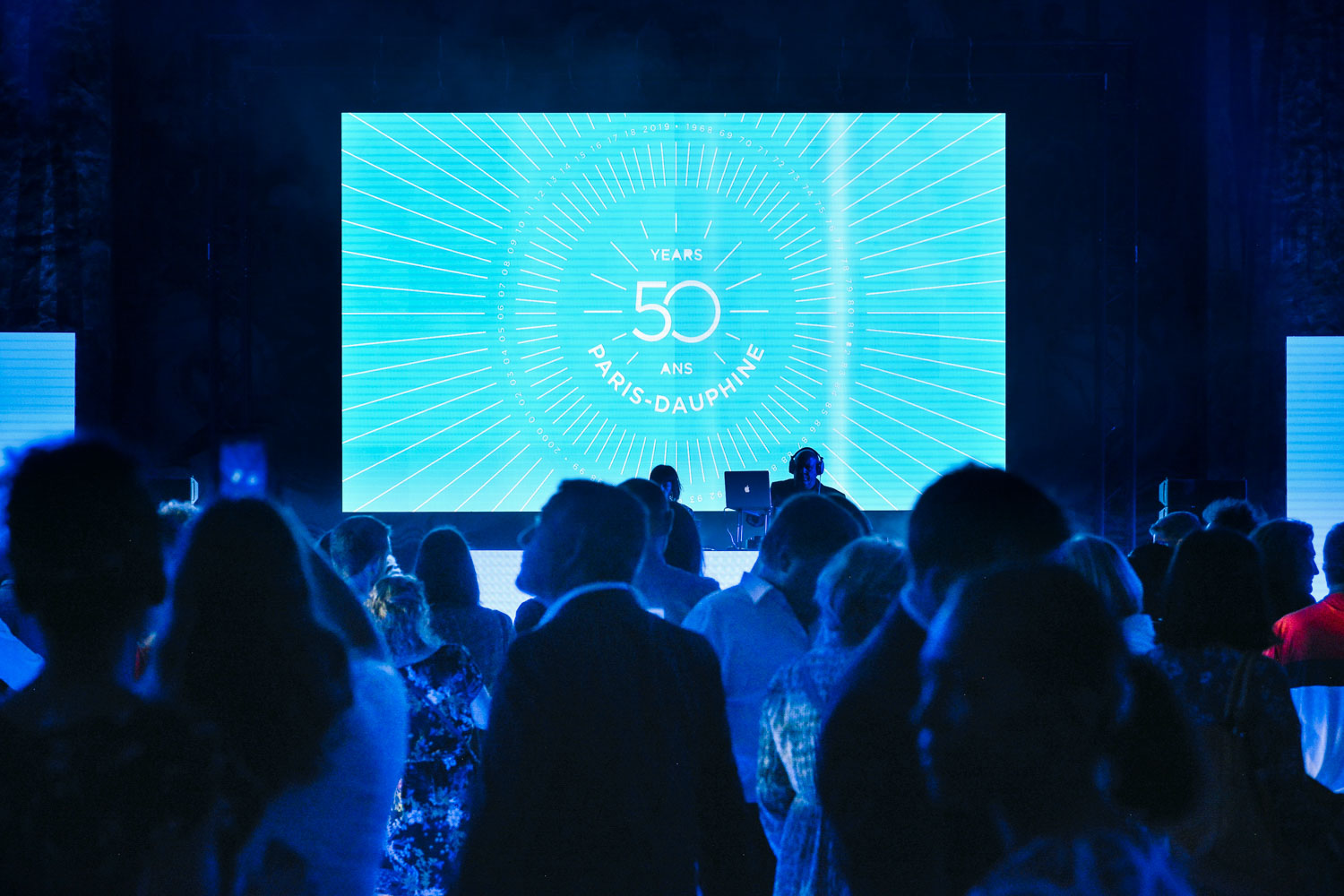 8.30pm: The buffets are open! Whilst we feast all of our senses, digital magicians move amongst the guests. The digital world and the new graphic design of the University constitute the red thread running through the evening. A photographer will discreetly take photos of the guests which will then be used to create a surprise in the second half of the evening.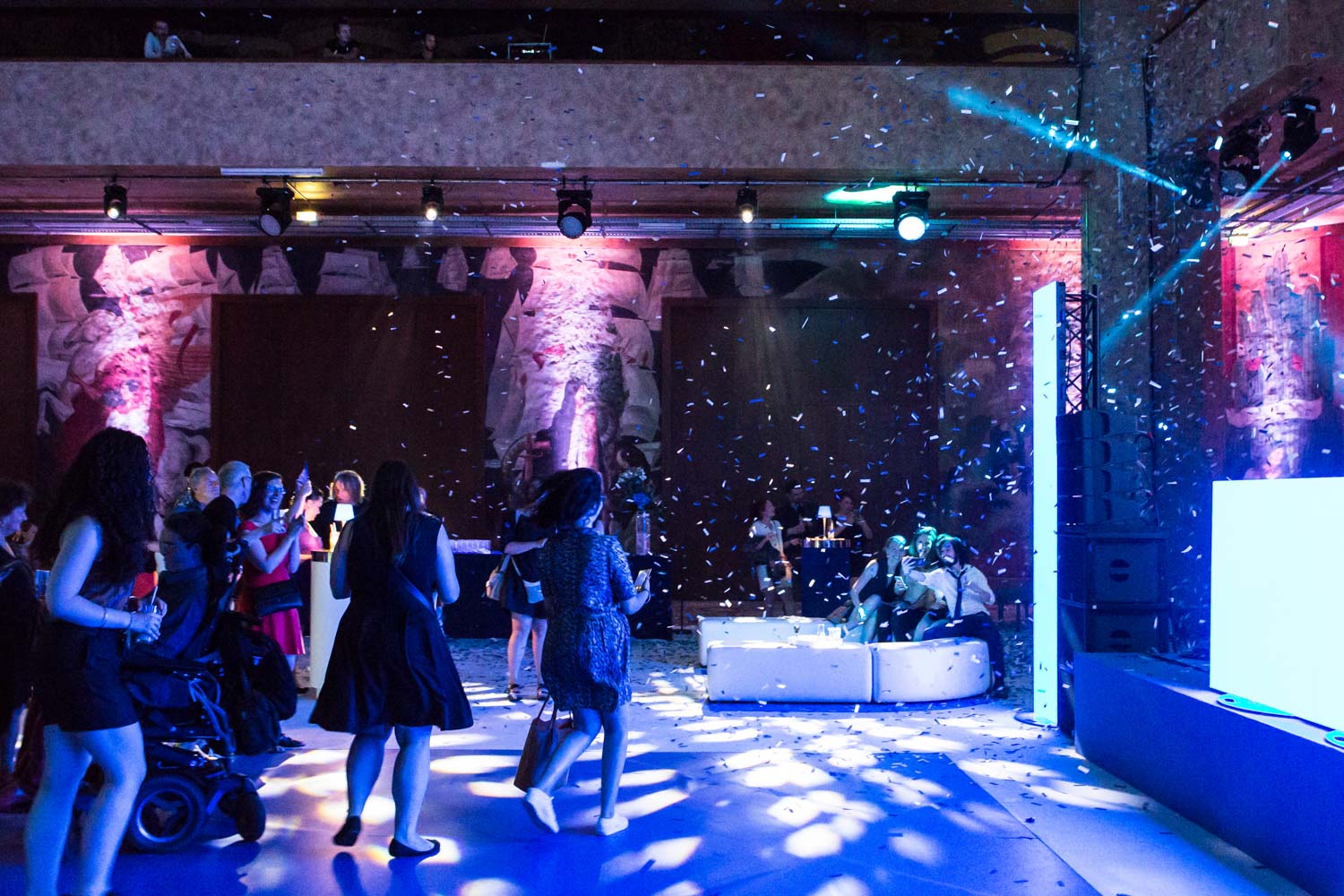 9pm: The doors of the Forum start to open and we discover the Dauphine Club. The evening takes a turn! The new graphic design of the University carries the overall decor and because there is no club without music, we welcome the DJ on stage. He or she will be accompanied by Judith, a renowned artist who will mix photos on a 40m2 LED screen, taking us on a journey through time with photos of the University from the archives, drawings, faces of the students and other visual expressions of identity.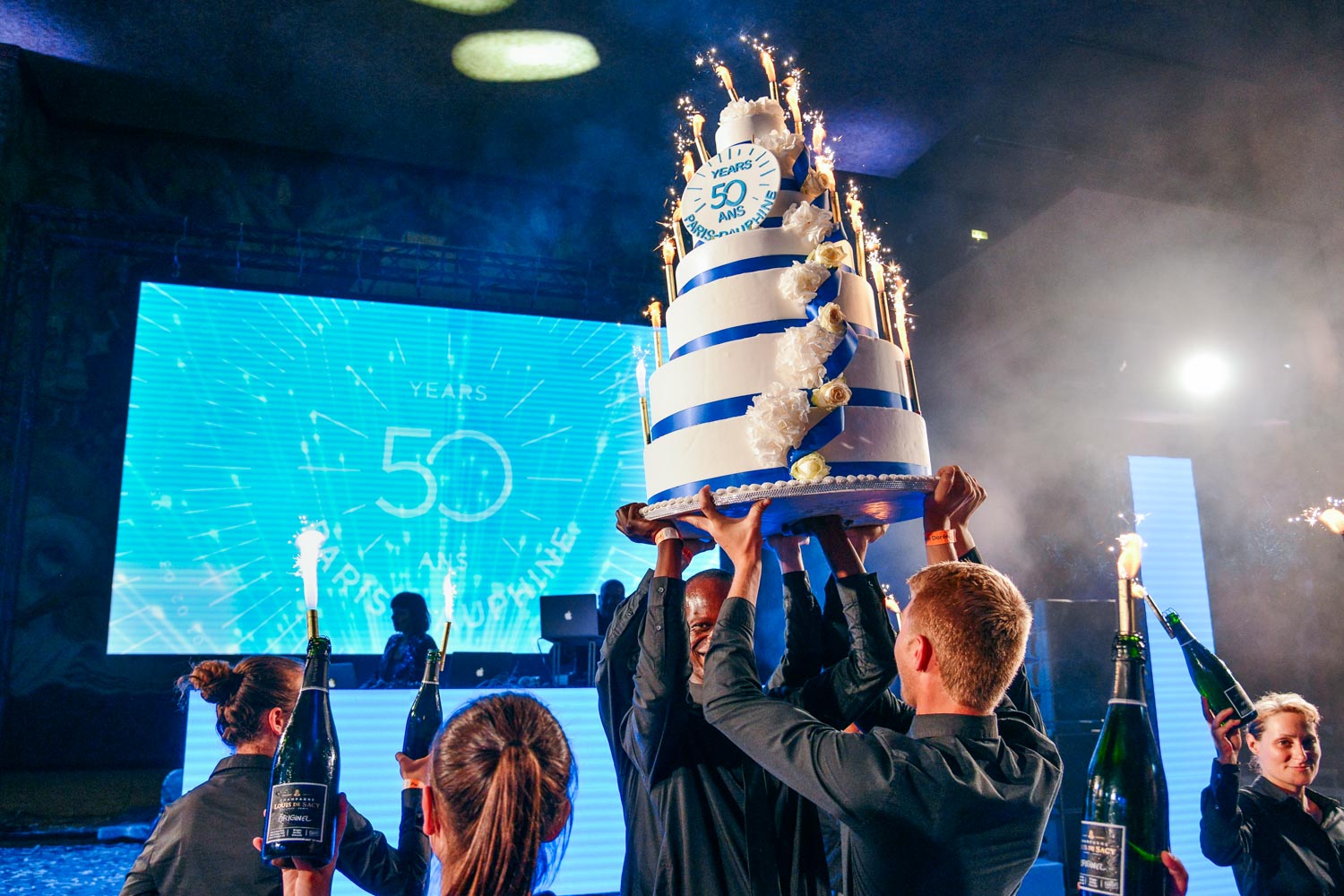 10pm: Surprise after surprise throughout the evening which goes on until the early hours. A giant cake enters under a shower of confetti in the colours of the University. There is a mosaic made up of the faces of each of the guests composing the Dauphine logo. And if the guests are happy tonight, it is because they know that the energy of the University will still be around in 50 years' time.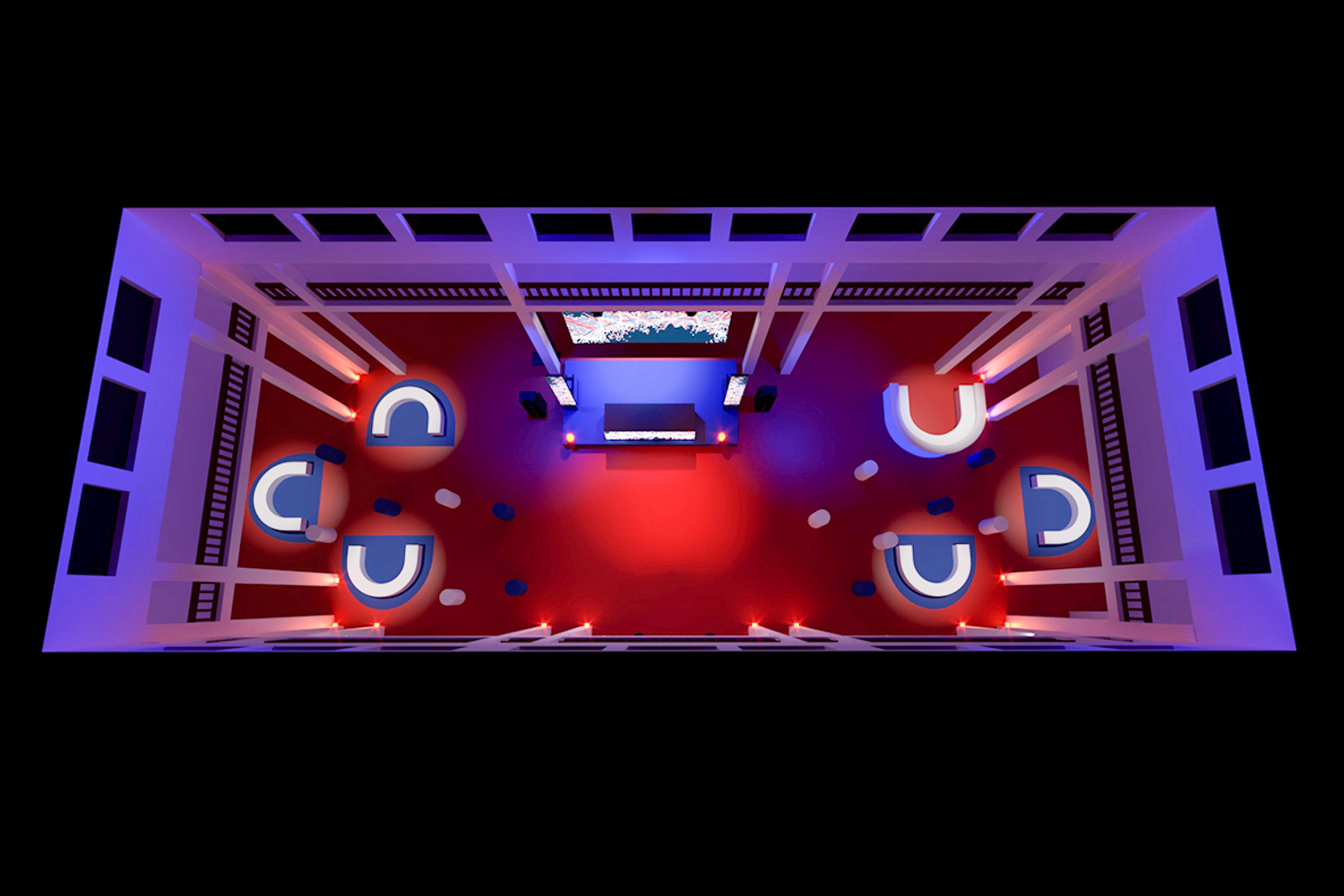 Dear all, I would like to thank you from the bottom of my heart for your professionalism and dedication as regards the organisation of the event for the Paris-Dauphine University. The 50th anniversary of Dauphine was such an important event for our community and the birthday party was a huge success. The whole university joins me in thanking you! Huge thanks to you all.